Year 10 study trip to Barcelona, Spain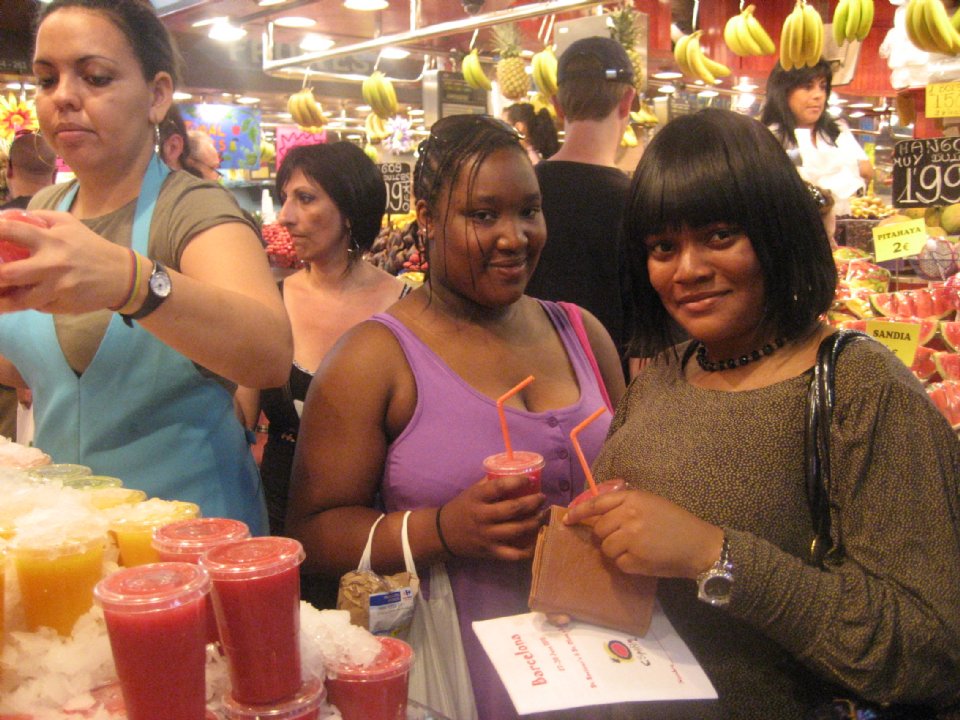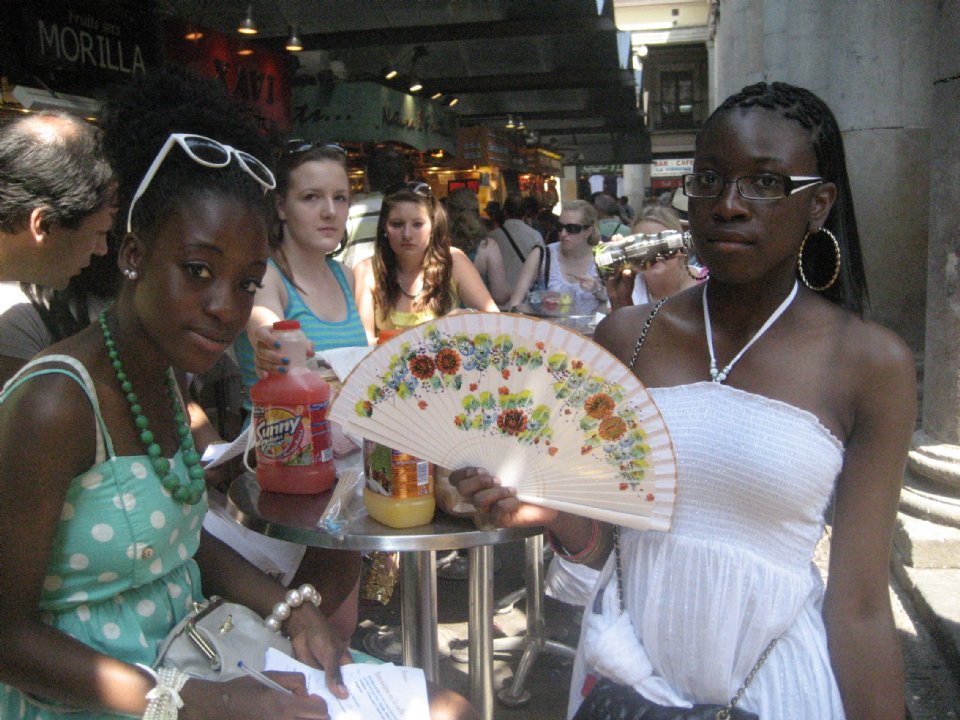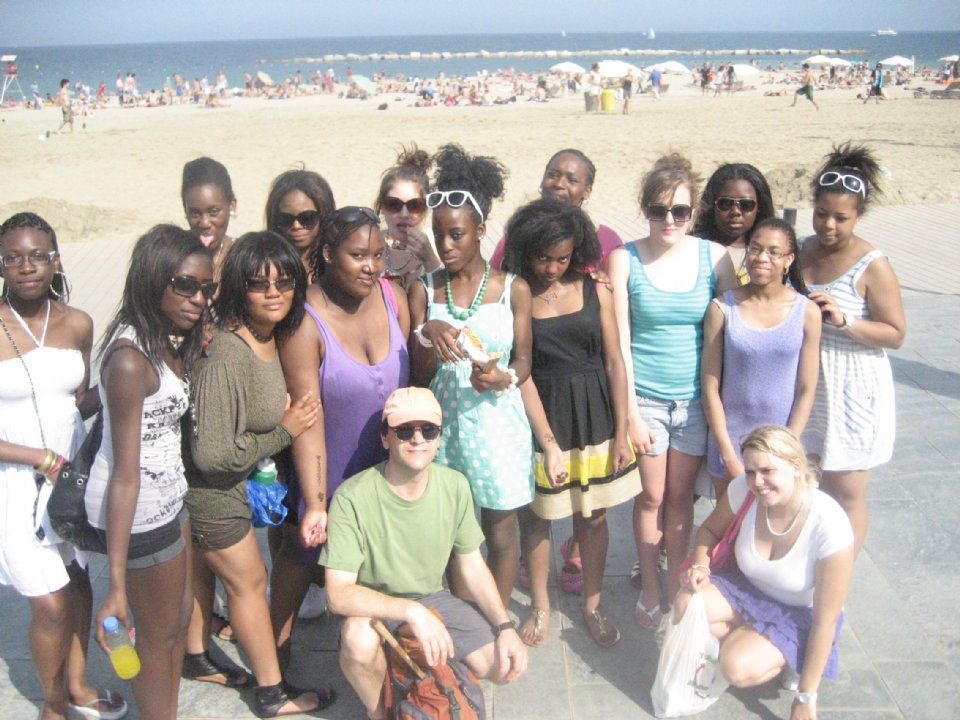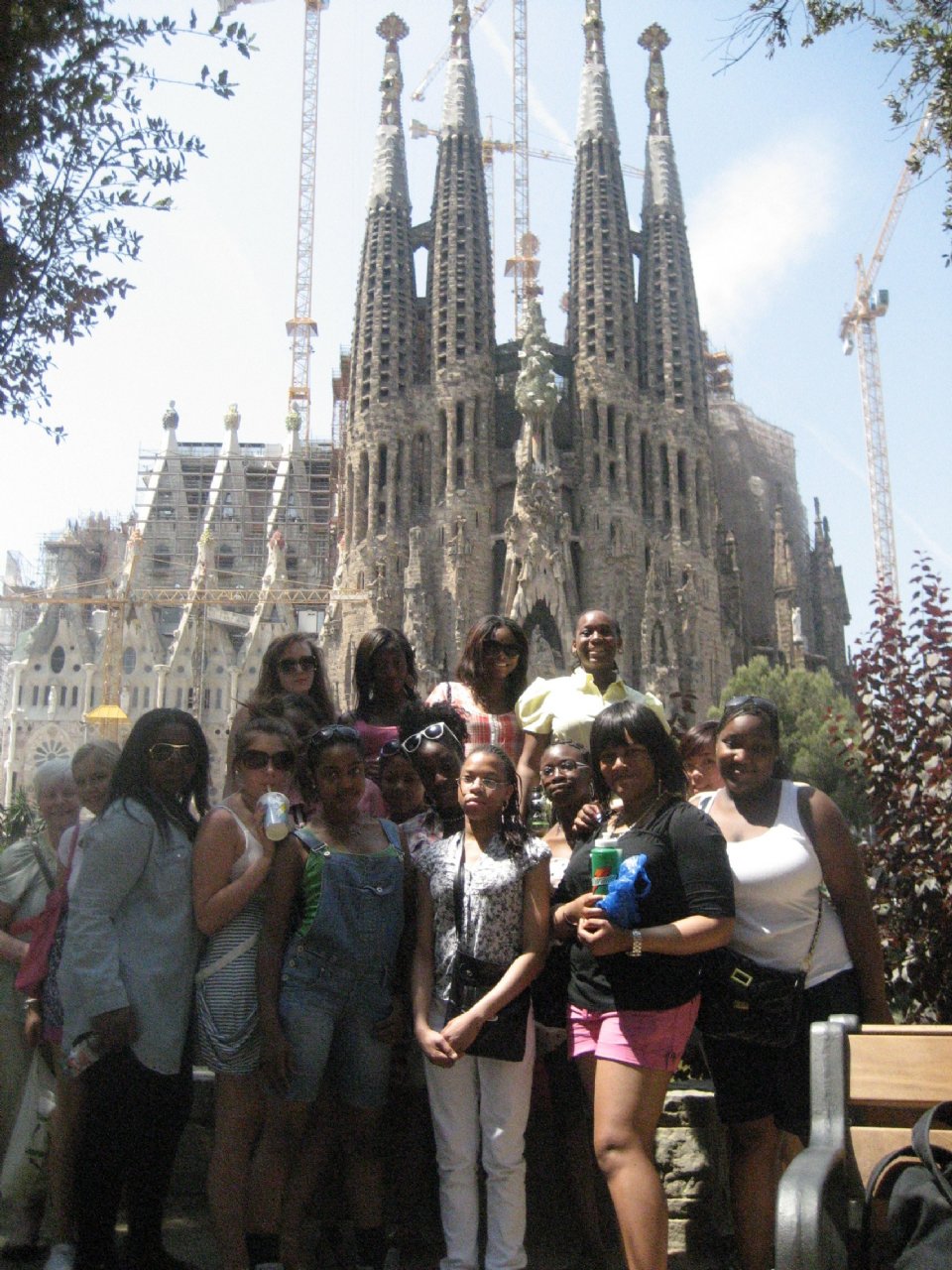 Buying fans and juice at the market Barceloneta Beach Sagrada Familia
During the last week in June this year a group of year 10 Spanish GCSE students took part in a study trip to Barcelona.
The students took part in an extensive cultural programme and a number of activities to improve their Spanish. We had a 'Gaudí day' where we visited places of interest designed by architect Antonio Gaudí which included visits to the Sagrada Familia, La Pedrera and Parque Güell. Our guide described how Gaudí's work is inspired by nature and geometry and we could recognise the patterns when we visited the three locations.
We travelled by Funicular and cable car to Montjuic Castle high above Barcelona where we had a picnic having bought food from the traditional market 'La Boqueria' on 'Las Ramblas' Barcelona's famous pedestrian high street. While we were in the market we interviewed shoppers or stall holders to get their views on Barcelona.
Our timing was good as the visit was in the middle of the World Cup. We watched Spain's quarter-finals clash against Portugal and took to the streets afterwards to celebrate their 1-0 victory with all the other fans. We finished our trip with a visit to a museum about the life and work of Pablo Picasso, a well-known Spanish artist who spent his early years living and working in Barcelona. The weather was fantastic and we found the Spanish people we met to be friendly and helpful. ¡Gracias, Barcelona!