Key Stage 5 Chemistry
The A-Level Chemistry Course at SSSO follows the OCR specification-A syllabus. This has been chosen specifically to deliver a broader range of chemical topics required for the diversity of interests of our students. Allowing them the best knowledge base and experiences for a range of career and university placement options, such as; Natural Sciences, Medicine, Forensics, Economy, etc.
SSSO has close links with Imperial College and UCL and make use of these institutions to enrich the Chemistry A-Level course, by attending lectures, spectroscopy workshops, and guest speakers. Also, every opportunity is taken to put our students into short term university placements to experience student life for a day/weekend/summer holiday.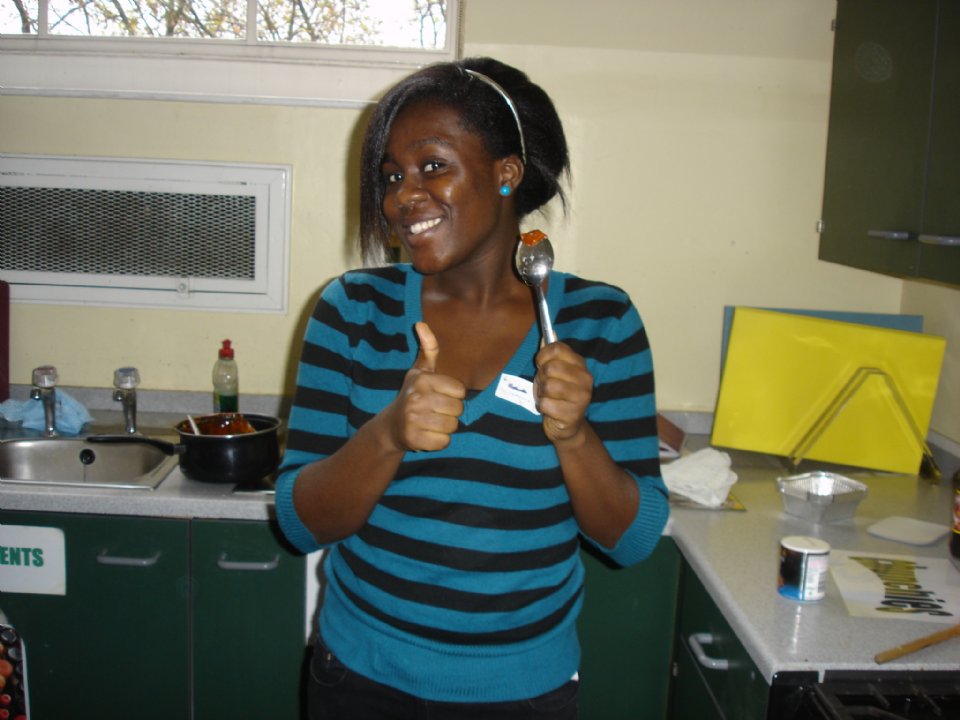 Trips are organised regularly to enrich the course and give our students the experiences to make informed decisions on there future career paths. This term the A-Level students experienced a visit to the Royal College of Surgeons, and discovered the role of robotics in modern medicine.
Students also get to take part in activities organised through the Royal Society of Chemistry. E.g. for National Chemistry Week in November our students enjoyed a day of edible kitchen experiments, making ice cream, sherbet and slime, to name a few.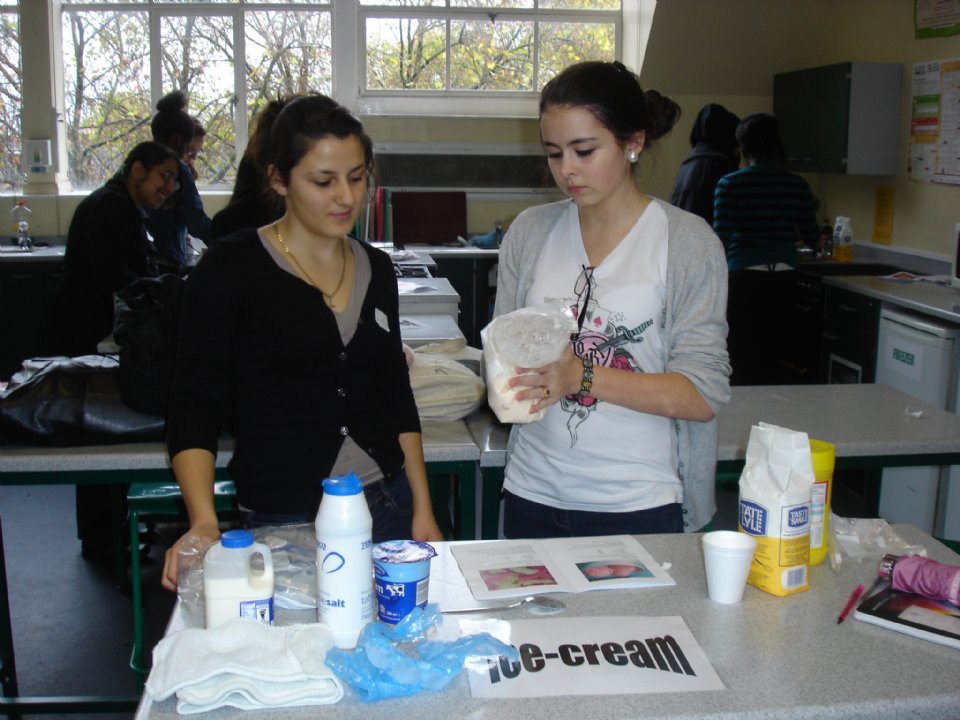 The School's Library is well resourced to enrich the A-Level course with the latest publications' of 'New Scientist' 'Chemistry Review' and 'Chemistry World', as well as a sizable collection of the latest Chemistry prospectuses from all the major UK Universities.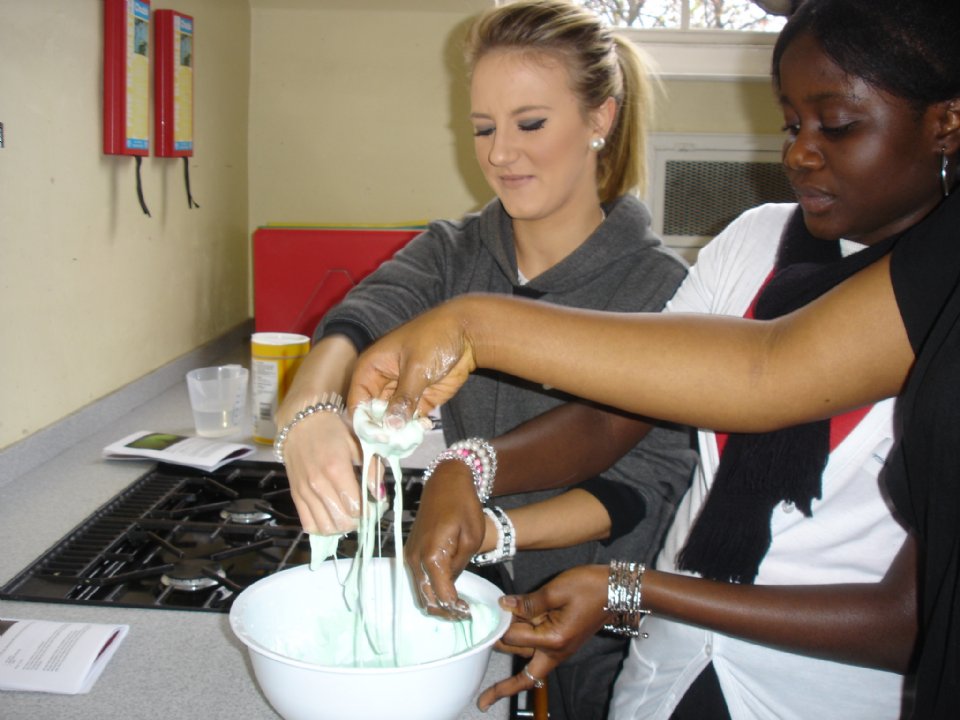 Back in the classroom the A-Level Chemistry course has been designed to engage our students interest with debates, role-play, art and sculpture incorporated in the learning experiences. Numerous practical lessons are incorporated to ensure that our students have the skills required for the OCR practical modules, and those required to continue in laboratory research at university level. Also our teachers are always at hand to lend assistance if required and weekly revision sessions are available to attend.
At SSSO our Chemistry students not only feel well supported and confident in their knowledge and ability to achieve their targeted grades, but also in the experiences that they can bring to university applications. It is our hope that students leave SSSO with a wider out look on the world around them.